Awards & Credentials
Reader's Choice Award
Anchor Pest Control voted "Best of the Bay" - Pensacola New Journal's Reader's Choice Awards
---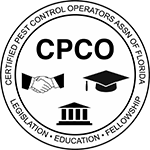 Certified Pest Control Operators of Florida (CPCO)
The goal of the CPCO is to present the best pest control educational programs, including online CEUs & services to their members & the industry.
---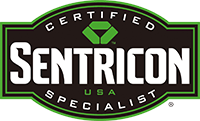 Certified Sentricon Specialists
Sentricon is available only through qualified Certified Sentricon Specialists™, ensuring you of expertise and quality assurance. Certified Sentricon Specialists receive ongoing training, education and support from Sentricon to keep them the leaders in termite protection.
---

Better Business Bureau
Anchor Pest Control is an A+ Rated Business with the Better Business Bureau Dallas. An accredited business must build trust by establishing and maintaining a positive track record in the marketplace, honestly represent products and services, be transparent, honor promises, be responsive, and embody integrity.
---

Greater Pensacola Chamber of Commerce
Founded in 1889, the Greater Pensacola Chamber is committed to promoting, improving and enhancing the Pensacola Region through economic development, community involvement and unity of private and public sectors.
---

Dow Service Award Winner
Anchor Pest Control was the only local Certified Sentricon Specialist to receive the DOW Award for our commitment to "excellence in service" of the Sentricon System.
---
Licensed, Bonded & Insured
FL DACS License #Fe3962